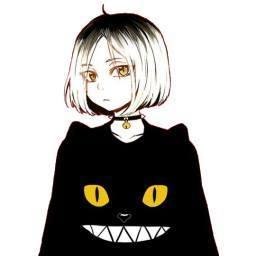 I am only looking for chat contacts or online friends. I am not looking for (sex) dates and etc!!! I do have a boyfriend.
Student at

Studied Business Economy at

Somewhere in NYC

Class of

Female

In a relationship

08/02/2000
Details
Measurements
A cup/small
Lifestyle
Kinky.
Personality
Submissive.
Personage
Brat.
Hair Color
Blond
Eye Color
green
Height
160 cm (5 ft 3 in)
Ethnicity
White
Seeking
Men.
Chinese Zodiac Sign
Dragon.
Astrology Zodiac Sign
Aquarius.
Information
Known Languages
English, Dutch
facebook.com/Hollandshumor/

Sex rhymes, I said sex rhymes
Got 'em harder than deadlines
Got 'em droppin' like necklines
Sell 'em by the pound, come and get mine
The kind you like with a red wine
The kind I write before bed time

Having sex, making love
Kissing, touching, naked hugs
Intercourse, adult relations
Coupling, coitus, copulation
Fornication
Move furniture, hit home runs
Hobby horse, making babies
Playing doctor, hanky-panky

Tapping that, hitting that
Make the beast that has two backs
Knocking boots, rooting down
Bumping uglies, fool around
Laying with and knowin' one
In biblical senses
Learning carnal knowledge of
Do the devil's business

Get it in, get it on
Getting laid, getting off
Getting busy, getting down
Get your freak on, go to town
Going all the way indeed
Do the nasty, do the deed
Do the grownup, to the well
Doing it and do it well

Do the no-pants-dance
Tubesteak boogie
Horizontal mambo
Get a bit of nookie
Hot beef injection
Hide the salami
A bit of the old in-and-out
Organ origami

Give it up, giving head
Break 'em off, take to bed
On your knees, open wide
Spreading legs, go inside
Hooking up, making nice
Showing o-face, laying pipe
A piece of ass, getting rimmed
Choking chicken, flicking bean

DTF, DP and
CBT, ATM
Bondage and discipline
Scissoring, BDSM
Masturbation, gagging, facial
Finger blasting, gaping anal
Golden showers, brimping, pegging
Bareback, creampie, edging, begging

Greek and Frenching
Fisting and spanking
And an enema with champagne
Whips, chains
Underwater gangbang

Drilling, nailing, pounding, busting
Just a little sumthin' sumthin'
Get your smash on, mashing pissers
Eskimo bros and igloo sisters
Nipple torture, tonsil hockey
Hentai, shibari, bukakke
Up the ass, down the throat
Pickle tickle man in boat

Handjob, blowjob, footjob, rimjob
Swallowing, gobbling, polishing swollen knob
Buttplug, ballgag, cockring, flogger
Cowgirl, pony, piggy, doggy collar
Screwing, shagging, schtupping, snogging
Boning, banging, balling, boffing
Boinking, porking, poking, voodoo
Making whoopee, death by snu snu
Piledriver, sixty-nine
Cumming, squirting, slobber, slime
Close the deal, getting lucky
Jumping, pumping, humping, fucking

Okay, just... Give me a second more

© Millennium Girl 2019

Put your love on the line
To bear the weight of sin that was mine
Come and get my love on the line
1, 2 whatcha gonna do?

We chat all night and day
When I'm home or away
Just give me a call on my line
Cos you can be mine any time

For love on (the) line

Tek weh yuh heart boy, I got your call
You know I don't waste no time
Put it on so nothin' change my mind

I do wanna call you up sometimes
Whenever you cross my mind
When I go back in time good times hard to find
I know you remember when we used to be more than friends
I know that was way back when
Can we be friends again?

Well, alright
It's a while, long time
Say mi ready fi buss like it's lind aah mild
My style weh mi call it lion pride
See my bru it's all Ionize
Tha's right, tha's right

Rude boy what you want cause you push pon me waist
Givin' you all nite ''times the longest fight
My bru u 're the strongest kind

Well, alright then
Bruk out, bruk out from a time yaa
Mi out 'gain, the pain and out when you wine
Mi nah plug out, plug out like wire signal
Nah done out, done out u 're my original

Can we be friends again?